Engine Is In the Plane!
22 - August - 2011 - 21:24
At long last, tonight I mounted the engine to the fuselage!
Here are a few images showing how I got there.
First, I made a few more 'springs' for the rockers and such.
That gave me the parts to finish up the cylinder assemblies.
Next up was the polishing and mounting of the exhaust headers.
After that was a bit of wiring. This was tricky, as the instructions just mentioned gluing the wires to the spark plugs. Except that, in reality, the wire is very stiff and wouldn't stay glued to the plug tips. Anticipating this issue, I drilled tiny holes in the side of each plug and glued the wire tips into these holes. This was a bit of a pain, but seemed to work out decently. Next up were some little dowels, painted brown, to simulate the fiber tubes that collected and routed the plug wires on their way to the magneto. Finally, there were another eight wires that came out of the dowels and into the magneto.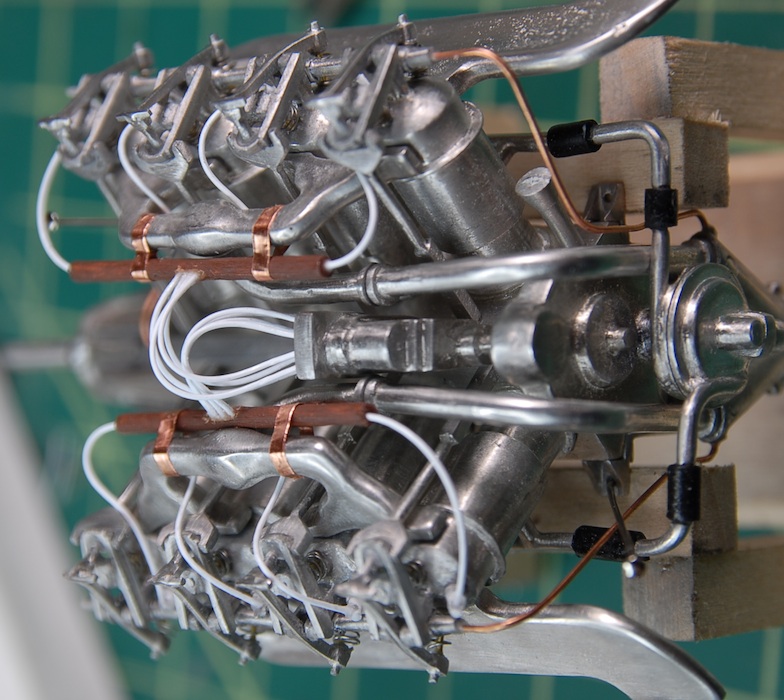 With that step complete, the next step was to mount the engine to the fuselage. While the engine isn't quite complete, all of the remaining steps require that the engine be in the plane, as they mostly involve various tubing and wiring.
Ta Da!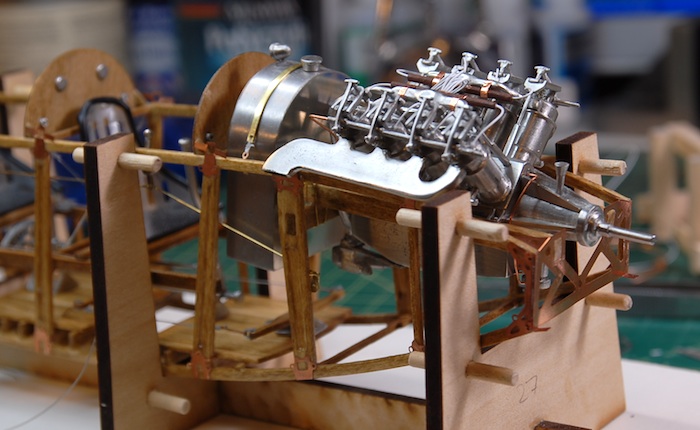 Next up: Wiring, tubes, the radiator and propeller.